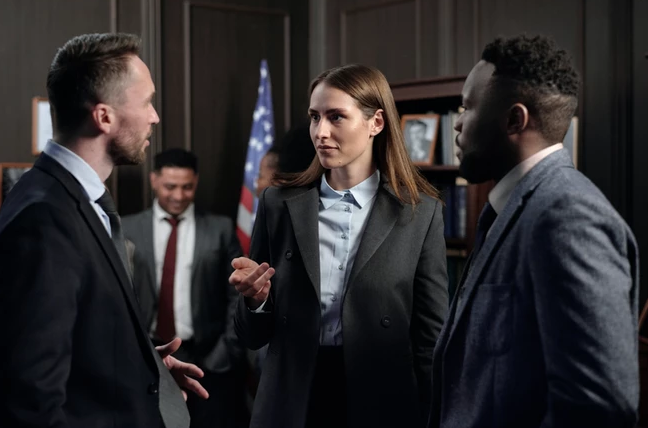 Why Do Leaders Hire an Executive Coach?
Ever wonder why business leaders and other professionals hire executive coaches? The reasons are many, and corporate, non-profit, and church boards, CEOs, and business owners are investing in their employees at a skyrocketing rate. Here are some reasons why…
1) To Develop Leadership Skills
The mark of a great leader is not to create followers, but to empower and grow leadership capabilities in others. We all started somewhere. Who took the time and resources to invest in you? People are realizing the necessity of recognizing potential in their workforce and providing them with the skills and tools they need to take the next step in their professional and personal growth. Sometimes this takes the form of investing in a newly-promoted manager to increase the likelihood she will be successful. Perhaps the prerequisite abilities are present in this individual, but she needs to broaden her skillset in order to effectively address the demands of the new position.
2) To Improve and Refine
This often takes place prior to, during, or following a performance review. There are areas in need of addressing, and you want to support your people in providing them with every opportunity to hit the mark. Examples of such areas may include: organizational, communication, interpersonal, and time management skills. Additionally, newly-promoted leaders sometimes need assistance in transitioning to think and process in a new capacity, particularly if that individual now has people reporting to her.
3) To Help Resolve Interpersonal Issues with Other Employees
Sometimes an individual's personality, communication style, body language, and leadership style can rub others the wrong way. By addressing the behaviors and empowering the employee to make changes from a strengths-based approach, your emerging leader can improve his own effectiveness, as well as the effectiveness of your other employees. A highly trained, quality executive coach utilizes various tools and exercises to accomplish this, such as Assumptions, Empathy, Powerful Relationships, Bird's-Eye-View, and Perspectives.
4) To Document Investments and Interventions Taken
Often an executive wants to be able to show the person she reports to, whether to an individual or to a board, how she is taking steps to invest in a particular employee. Sometimes this is connected to an executive's own performance review, and she wants to be able to point to how she is committed to improving the overall quality of the organization. When you can present to your supervisor(s) how your direct actions positively impacted an individual within the organization, perhaps even achieving one of your own goals in the process, that bodes well for everyone.
5) It's Lonely at the Top
Of course, leaders themselves seek out the services of executive coaches. When in a position of influence and authority, it can be difficult – and even unwise – to confide in those who report to you. Vulnerability is a key leadership characteristic. However, you want to limit that vulnerability to appropriate, strategic times. Your own personal and professional growth is usually not one of those times. Leaders find it invigorating to learn and grow with another professional within the confines of a safe, confidential coach-client relationship.
Today, business and organizational leaders are looking for an edge that can distinguish themselves from their competition. Many are finding the value provided by executive coaching is well worth the investment, as the payoff results in increased productivity, improved climate and culture, and expanded leadership capacities. If you would like to explore a relationship with a trained, certificated, and high-quality executive coach I invite you to contact me for a complimentary 30-minute design session.
Chuck Sheron
Executive Leadership and Career Coach
Reimagine Success Coaching
www.reimaginesuccesscoaching.com
success.reimagine@gmail.com
Why Do Leaders Hire An Executive Coach? in Vancouver WA and Beyond
Unlocking Potential to Achieve Results
Alabama | Alaska | Arizona | Arkansas | California | Colorado | Connecticut | Delaware | Florida | Georgia | Hawaii | Idaho | Illinois | Indiana | Iowa | Kansas | Kentucky | Louisiana | Maine | Maryland | Massachusetts | Michigan | Minnesota | Mississippi | Missouri | Montana | Nebraska | Nevada | New Hampshire
New Jersey | New Mexico | New York | North Carolina | North Dakota | Ohio | Oklahoma | Oregon | Pennsylvania | Rhode Island | South Carolina | South Dakota | Tennessee | Texas | Utah | Vermont | Virginia | Washington | West Virginia | Wisconsin | Wyoming